I only had two movies to see to complete this year's Oscar Blitz (outside of the Shorts, that is), the fewest I've ever had to see, which is good, because I'm dead flat broke at the moment. Anyway, given that there were just the two, I figured it'd be best to work the appropriate categories one after the other while the new films were fresh in my mind. One was Best Actor, which we handled on Friday, and today we tackle Animated Feature.
The youngest category in the field, it has been dominated since 2003 by Pixar, which has produced the winning film a whopping nine times out of the 17 that have been so honored by this award. Add in three additional wins for regular Disney, and the Mouse House has literally won more than 2/3 of the Oscars in this category, including the last six running. The last non-Disney film to win was 2011's Rango, produced by Nickelodeon and Paramount.
This year looks to end the streak, as the winner has all but been determined based on previous results. And even if an upset is in the works, this category has basically been a three-horse race from the beginning, with Disney's two nominees being left out of some circuit awards ceremonies entirely.
So who should win? Really, it comes down to how you judge the category, and there is no right answer. Honestly, at times it seems like the Academy voters sway back and forth on this year to year. But what it really boils down to is, do you vote for the best film of the year that just happens to be animated, or do you vote for the best animated product that happens to be a feature film?
This year's nominees for Animated Feature are: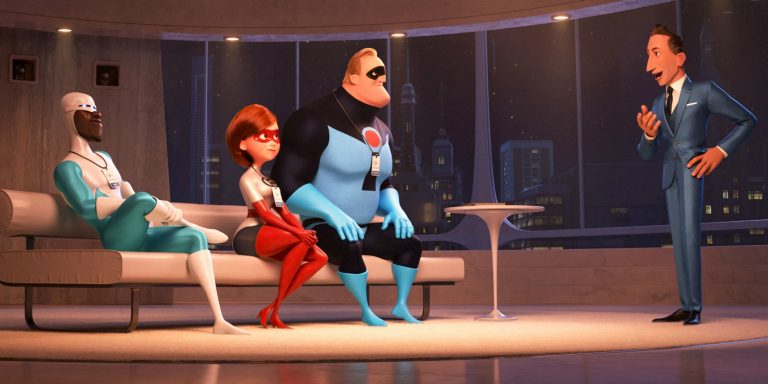 Incredibles 2 – Brad Bird, Nicole Paradis Grindle, and John Walker
Brad Bird was the first person to win multiple Oscars in this category, winning solo awards for The Incredibles and Ratatouille. If he were to win here, he'd be the first to win three times, and it'd be the first time he shared the spotlight with other winners.
The long-awaited sequel to his first winning effort was a just reward for our patience. It was fun, stylish, and at points absolutely hilarious. It was well worth the wait, to be sure. That said, the emotional resonance wasn't as strong as before, and a lot of the plot relies on the supers just not being that smart. I mean, how did it take 15 minutes of screen time for the kids to realize the glasses were the source of the hypnosis? Still, if nothing else, we'll always have Jack-Jack's antics with the raccoon, a bit of visual magic that would make the old guard of Warner Bros. animation smile.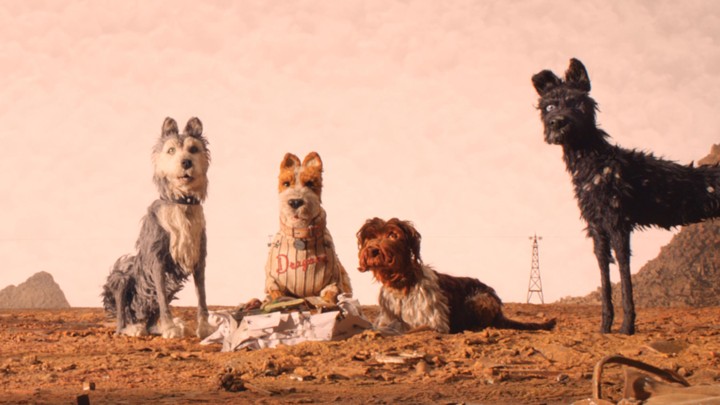 Isle of Dogs – Wes Anderson, Jeremy Dawson, Steven Rales, and Scott Rudin
Up until I saw Blindspotting late last summer, this stood as my favorite film of 2018 regardless of genre. I'm not always a fan of Wes Anderson movies, or even his stop-motion animated ones for that matter (Fantastic Mr. Fox had its moments, but I found it hard to engage). But for me this movie had it all.
Not only is the story super sweet, insightful, humorous, and exciting, but the actual animation is absolutely superb. The stop-motion effects on the dogs and humans alike is spectacular, particularly as breezes blow through fur. The set designs all across Trash Island are truly inspired, like compacted "Tetris" cubes formed into volcanoes. The Japanese cultural influences (which some contrarians choose to dismiss as "appropriation," which completely misses the point) inform one of the most imaginative production designs in recent memory. And even more subtle touches like using 2D cell-shaded animation for screened footage within this film's world left just a huge smile on my face.
Mirai – Mamoru Hosoda and Yuichiro Saito
This was the last movie to see, and it was sort of an adventure in doing so. This is the first anime film outside of Studio Ghibli to be nominated for this award, and it's the only animated feature other than Spider-Man to win anything, namely the Independent Feature prize at the Annie Awards.
This film is just downright magical. It perfectly depicts a one-sided sibling rivalry as the toddler Kun becomes jealous of the attention and love being lavished upon his new baby sister, Mirai, which means "future." That name becomes quite literal, as Kun encounters several representations of his family plucked out of time, including Mirai as a teenager from the future, whenever he wanders into his house's courtyard in the midst of a hissy fit. The movie is endearing, funny, and so sweet it could make you diabetic, with just some fantastic animation blending 2D and 3D elements into grand spectacle. With films like this, Wolf Children, and The Boy and the Beast, Hosoda is making a strong case as the heir apparent to Hayao Miyazaki.
Ralph Breaks the Internet – Phil Johnston, Rich Moore, and Clark Spencer
Like Incredibles 2, this is a worthy sequel to the fantastic Wreck-it Ralph, which was my favorite film of 2012. In this second installment, focus shifts away from Ralph somewhat, and more onto Vanellope, as she yearns for a more challenging racing game and seeks to change the dynamic of her friendship with Ralph. Also like Incredibles 2, the emotional gut punches are not out in force this time, with Disney content at making us smile and laugh more than anything else, though I did sit next to some teenagers who ended up crying about going off to separate colleges and losing touch with one another.
Still, there's a lot of fun to be had with this film, despite the idiocy of playing into viral marketing and judging someone's worth by the number of likes they get, juxtaposed with the most sanitized "mean" comments section you've ever seen. The "Slaughter Race" video game is a wonderfully-realized miniature world, just like "Sugar Rush" was in the original. The ultimate Disney fan service scene of Vanellope encountering all the Disney Princesses and making shirts for them represents the absolute zenith of corporate synergy played for entertainment. And of course, let's not forget that Vanellope herself gets a mournful princess ballad, which was shortlisted for Original Song, but sadly not nominated. Fun stuff all around.
Spider-Man: Into the Spider-Verse – Phil Lord, Christopher Miller, Bob Perischetti, Peter Ramsey, and Rodney Rothman
After several hits and misses with the comic property, Sony finally just hit one completely out of the ballpark with Spider-Verse. It's the odds-on favorite to win, having swept basically every award for Animated Feature so far (except for Mirai's win as an independent feature at the Annies), and it's not hard to see why. This is, by a considerable margin, the best piece of animation 2018 had to offer.
Not only is the block, faux-paper look of the central universe (home to main Spidey Miles Morales) amazing in and of itself, but the abstract character designs and lighting schemes make this feel like a lived-in world. Throw in the different animation styles for Noir Spidey (monochromatic), Peni Parker (anime), and Peter Porker (Looney Tunes style), and you've got a blend so masterful it could be sold as top shelf scotch. When it all comes together in the multiverse climax, it's a splash of color and form so surreal and fantastic that it makes Doctor Strange's bargain with Dormmamu look like paint-by-numbers. Really, the only flaws in the film are the fairly standard origin story plot and the fact that Miles' father is named Jefferson Davis.
* * * * *
In the end, I have to trust my gut. The question is whether to vote for the best overall film or the best overall animation. I choose best film. But no matter who wins, let's just remember the positive things, like the fact that there are no boss babies anywhere near this list.
My Rankings:
1) Isle of Dogs
2) Mirai
3) Spider-Man: Into the Spider-Verse
4) Incredibles 2
5) Ralph Breaks the Internet
Next up: Quiet on the set! No seriously, there's a guy whose sole job is making sure all the sounds on set blend perfectly, so no outside chit chat. It's Sound Mixing!
Join the conversation in the comments below! Which film gets your vote? What other animated films should have been nominated? Will Wes Anderson make a sequel called Isle of Catsbuteyemallergic? Let me know!