We're just about to wrap up the first half of 2019, so before we officially hit the midway point, this is as good a time as any to go DownStream and take a look at some recent streaming fare. On deck this time are four documentaries dealing with people and events that help reshape the political landscape, as well as two fictional films where A-list stars play romantic couples. So let's get down to it, shall we?
Reconstruction: America After the Civil War – PBS/Amazon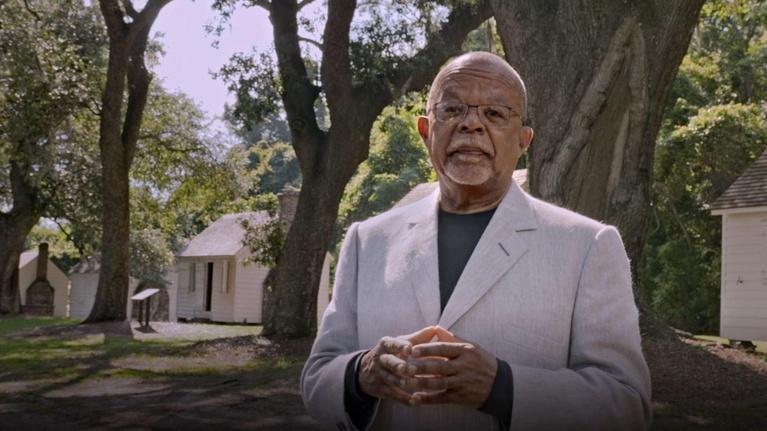 Ever since Ken Burns' epic documentary on the Civil War back in the 90s, a lot of PBS films have followed a similar formula when it comes to history. A compelling host narrates a deep, insightful look at a significant moment or era, coupled with expert testimony and narrations of correspondence/reenactments. It's a system that's worked for nearly 30 years, and there's no reason to stop now.
Such is the case with Reconstruction: America After the Civil War, hosted and produced by Henry Louis Gates, Jr. He's one of the foremost authorities on black history, and his measured, methodical timeline of one of the lesser-scrutinized periods of America's development is intriguing and compelling. Just about everything from Abraham Lincoln's assassination to the advent of Jim Crow laws in the south is covered, with particular focus on Andrew Johnson's shameful administration and impeachment and the rise of the Ku Klux Klan. The cinematography (with many field standup scenes shot on former plantations) is particularly noteworthy.
Grade: B
Murder Mystery – Netflix


I believe this is the third or fourth film in Adam Sandler's six-movie deal with Netflix, and if the company is to be believed, the 30 million people who watched it in the first 72 hours of its launch make it the biggest "opening weekend" in their history. It's just a shame that the movie sucks copious ass.
Sandler plays Nick Spitz, a New York cop who just can't seem to make the rank of detective. Jennifer Aniston plays his wife Audrey, a hairdresser. After she nags him about not bringing home enough money and never taking her on their planned honeymoon in Europe (it's their 15th anniversary), Nick lies, says he got the promotion, and books a cheap vacation package. On the plane, Audrey sneaks into first class and flirts with Charles Cavendish (Luke Evans), who immediately invites the couple to join him for a family yacht party, where his uncle (Terrance Stamp) is changing his will to leave everything to his new wife, Suzi (Shiori Katsuna of Deadpool 2), who used to be Charles' fiancée. The uncle is murdered on the boat (filled with elites and socialites) before he can sign the will, which means everyone is a suspect. Audrey, who is obsessed with pulpy mystery novels, gets super excited about solving the case, while Nick just wants to go home.
The dynamic between the two leads is completely lacking in chemistry, and Sandler plays Nick like a bored, tired version of Billy Madison. The tropes are entirely too lame and obvious, and the answer to the "mystery" is pretty much revealed in the first 20 minutes. A relatively decent cast (Adeel Akhtar, Gemma Arterton, and David Walliams, among others) is wasted on one-note jokes in service to a story that basically boils down to "nagging wife is always right, except when she's not." Everyone involved in this – including Sandler – is better than this, and it's a shame to see such a phoned-in outing that, at least on the premise, could have been very interesting. Also, the sheer bullshit of Aniston beating a Formula One driver in a high-speed chase while driving stick for the first time in her life is mind-boggling.
Grade: C-
Always Be My Maybe – Netflix


Now here's a romantic comedy you can get behind. Randal Park (from Fresh off the Boat) and Ali Wong (former writer for the show and one of the best stand-up comediennes out there today) have a wonderfully natural chemistry in this ode to generational awkwardness. Directed by Nahnatchka Khan (former American Dad! writer, among other fine credits), both leads give the audience a believable romance with some tremendously self-aware humor (for the characters, not the movie itself, mind you).
Park stars as Marcus Kim, who befriends Sasha Tran (Wong) as children/next door neighbors. Tran, whose parents were pretty absent as she grew up, spent a lot of time with the Kims, learning to cook from family matriarch Judy (Susan Park, no apparent relation to Randall). As they grew, Marcus and Sasha became the best of friends, culminating with an awkward loss of virginity after Judy's death and a quick breakup. Sasha goes on to become a celebrity chef, while Marcus stays behind to help his dad, Harry (James Saito, aka Shredder from the 90s Teenage Mutant Ninja Turtles movies) and occasionally perform with his band, Hello Peril (a play on the racist phrase, "Yellow Peril"). The opening of a new restaurant brings Sasha back to the Bay Area and back into Marcus' life.
The two leads play off each other so well, and their relationship, for all its flaws, is 100% organic, particularly the fact that each person has their own motivations and desires. They're often in conflict with one another, but no one loses agency or is treated like a bad guy. There's so much to love with each of their performances, and while cheesy at points, the way their characters finally find each other is genuinely sweet.
Also, Keanu Reeves has one of the best cameos ever, leading to one of my favorite original songs of the year so far!
Grade: A-
Knock Down the House – Netflix


After Donald Trump got elected, a friend of mine began doing volunteer work for a new grassroots political organization called Brand New Congress. Its purpose is to crowdsource nominees to challenge long-standing members of the House of Representatives and Senate, many of whom run unopposed for their party's nomination, and even a few in the general election. The new Netflix documentary, Knock Down the House, shows the story of four of those candidates, and it's one of the most compelling docs of the year (also, I squeed when I saw my friend's name in the "Special Thanks" credits).
The point of BNC is to bring fresh, new blood to the Congress, which involves running primary campaigns against members of their own parties. The organization taps Democrats and Republicans to run, as a means to shake up leadership and not let the same old career politicians (and let's just face it, most of them are white men who do not reflect the current state of our demographics) become complacent or corrupt. Even when you're ostensibly on the same side politically, sitting back and taking corporate money while not passing meaningful legislation is essentially leaching off the American people, and far too often long-term incumbents lose sight of that. When that happens, it's time for them to go.
The film follows four candidates: Cori Bush in Missouri, Amy Vilela in Nevada, Paula Jean Swearengin in West Virginia, and the greatest triumph of the group, New York's Alexandria Ocasio-Cortez. The movie cuts between all four primary campaigns, delving deep into the process of trying to even form a campaign, much less get your message out there in areas where entrenched incumbents don't even bother to show up half the time, as they're that confident in their safety. AOC had the biggest upset of all, not just in winning, but that she beat Joe Crowley, a 10-term Congressman who was, at the time, the #3 Democrat in the House.
The four women featured are beyond inspirational, shown doing the real legwork to try to make their communities that much better. Swearengin has a wonderful line about her challenge to West Virginia Senator Joe Manchin, who gets millions in donations from the coal industry: "If another country came in here and blew up our mountains and poisoned our water, we'd go to war." Instead, Manchin and others give them tax incentives. The battles are difficult, and wins are hard to come by, but these women – and the dozens of other candidates supported by BNC – are fighting the war of attrition better than any political movement in my lifetime, and it's a source of pride that we can watch it all unfold.
Grade: B+
What's My Name: Muhammad Ali – HBO


Using only archival footage and interviews, director Antoine Fuqua (Training Day) presents a glorious look at the man known as the "Louisville Lip" among other great nicknames. A two-part presentation totaling just under three and a half hours, What's My Name is a portrait of the greatest boxer – if not the greatest American athlete – of all time, Muhammad Ali, and his defiant stance against anyone who doubted him, be it professionally, socially, or politically.
The first part of the film begins and ends with "The Fight of the Century" between Ali and Joe Frazier at Madison Square Garden, which saw Ali take his first ever loss (both men were undefeated going in). But the result only matters in the context of how he got there, and it's an astonishing road. Born Cassius Clay, the first half of the film shows his amateur days, including his Olympic win in Rome and several small fights before turning pro. Always good-humored and willing to laugh at himself, the trash talk gets amped up whenever anyone sells him short, particularly when he first became world heavyweight champion by knocking out Sonny Liston.
On the personal and political side, much is made of Ali's conversion to Islam and the changing of his name. He works alongside Malcolm X and Dr. Martin Luther King, Jr., and takes his religious tutelage (and Muslim name) from Elijah Muhammad, leader of the Nation of Islam. He would take personal offense to anyone who tried to – in the modern parlance – "dead name" him by calling him Cassius after his conversion, because doing so meant denying the legitimacy of his faith, and the man would not stand for such an insult. Ali was famously stripped of his title and boxing licence for refusing to be drafted to fight in the Vietnam War, and throughout this first part, you can see the righteous anger mixed with cool, funny logic as he's featured on mainstream talk shows. While never making excuses for his losses in the ring, whenever he takes a defeat, Fuqua edits in Ali's self-assessment over the video of those fights, showing that despite his mouth, he was humble and objective about himself. He never made excuses, and even with his first loss to Frazier, the closest he gets to deflecting blame is noting that he had been out of the game for three years thanks to his political action, and was a bit too rusty to truly compete. Even then, one of the three judges called the fight so heavily in Frazier's favor that you can tell he was being punished for taking a stand.
The second part is a bit more rushed, with half of the time devoted to Ali's redemption and reclaiming of the title (twice actually, he was the first to become heavyweight champion three separate times), and the other half to his medical decline. It's agonizing to watch at times, as you can see signs of him slowing down long before his final retirement and the full onset of Parkinson's Disease. His style and skill is not seen anywhere in the modern boxing game, partly because of corruption, partly because current champions never fight legitimate opponents who could actually beat them (looking at you, Floyd Mayweather), and partly because of the toll the sport took on Ali himself. No fighter would dare take 60 professional bouts anymore, and certainly not five in a single year.
Even with that tragedy, there was strong political action. Having made his money, having provided for his family, before time and trauma finally took Ali out of the game, he took several fights just so he could donate the proceeds to charity. Whether at the top of his game or the end of his days, it's moments like that where Fuqua expertly shows that Muhammad Ali was a man who always put his money where his mouth was, figuratively and literally. And with a mouth as big as his, that meant a whole lot to the world.
Grade: B+
True Justice: Bryan Stevenson's Fight for Equality – HBO


We started with the Reconstruction Era, which introduced Jim Crow laws and lynch mobs, so it's only fitting that we conclude with the story of a man fighting to end the legal practice of execution, because it is undeniable that capital punishment is disproportionately applied to the minority population, to the point that it is at times a state-sanctioned form of lynching.
The HBO documentary True Justice is about the life and career of Bryan Stevenson, a lawyer from Alabama and founder of the Equal Justice Initiative, who has argued capital cases before the U.S. Supreme Court on a number of occasions with a decent tally of wins under his belt. In addition to his legal work he has opened The Legacy Museum, containing monuments to the thousands of black people lynched in the south.
Paralleling his life from his first experiences of racial injustice (angry white parents yanking their kids out of a public swimming pool in Florida when he and his sister jumped in), Stevenson has become a leading expert in racial justice, drawing the connection between the death penalty and southern states' efforts to keep black people in a permanent state of second class citizenry. The film features several cases of his victories and defeats, from exonerating two condemned men who turned out to be completely innocent, to the soul-crushing conversations he had with a mentally handicapped man who was executed even after such a practice was banned.
The human element is always present in the film, as Stevenson spends as much time as possible being a brother and uncle, even though his work never allowed him a family of his own. He never forgets who and what he's fighting for, even in the most heartbreaking moments. The documentary itself is pretty straightforward, but it's always comforting to know there are good people fighting the good fight out there.
Grade: B
Join the conversation in the comments below! Have you seen any of these films, and if so, what are your thoughts? What streaming films are you most looking forward to for the second half of 2019? Who in God's name told Adam Sandler he could grow a mustache? Let me know!